Superjet Group is the parent brand of consolidated companies in United Arab Emirates with satellite offices in the Philippines and India. Established in 2006 by its founding patriarch and Chairman, Masiuddin Mohammed. Superjet Group has been equipped with more than a decade of experience in  tourism, recruitment and management and with core expertise in disciplines of hospitality and facility management. The professional experiences he gained over the years drives him to nurture a company that covered multiple industries that benefit the entire market.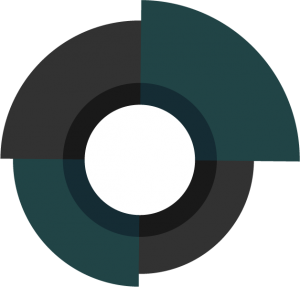 Superjet Group aim at providing high-caliber service with years of proficiency on various industry built of dedication and love on the community. Strengthens with a firm advocacy to lift everyone's spirit to achieve victory.
Superjet Group priority is to continue leading diverse industries and to outdo all the achievements we have gained in years of serving the community. Superjet Group is committed to mold exceptional talents and astounding services that are beneficial to whole United Arab Emirates and its satellite offices in other countries.
Big things have small beginnings, from a small steps we took just to bring life a simple dream of giving thousands of people a decent job and to produce noteworthy services, our strength comes with the people who are with us from the start and who believes that we can make a difference to shed light and hope for the industries we serve together with the whole United Arab Emirates.
A decade of excellence due of determination and positive perspective, Superjet Group creates a limitless possibilities in making their craft outstanding from others. from flying our passengers up to the sky, building breathtaking infrastructures, changing the lives of unemployed people, by helping them to find their purpose and dream jobs, we are the experts of making dreams to reality.
Good years have quickly passed for Superjet Group and through it all, we have nourished our bond with our employees, partners and customers. We took solemnly our commitment to everyone because the trust and the respect we have earned are the reflection of our success to the respective industries we continuously working for.
We offer our services together with our love and loyalty with our customers. Responsibility are cuffed in our two hands to assure that we bring a high standard of people and service that would be an instrument of progress and change to the community.
FLEXIBLE AND COMPETITIVE RATES
We, at Superjet Group believes that an affordable rate can still give you exceptional service. with our wide resources from different industries, we strive hard to deliver an efficient and less cost services. Superjet group value your hard-earned money and we want it to be exchanged of satisfyingly service that brings a smile to your face.
Companies Under Superjet Group
Quality Government Service Center
Quality Government Service Center
The leading choice in providing Government Services such as Taw-jeeh, Amer, Tas-Heel, DHA, Emirates ID and more. For over 15 years in the industry we have built the trust of our loyal clients with different nationalities especially the local residents to take care of their government documents, that makes us the leading and most reliable government service provider today in the United Arab Emirates.
Civil & Landscaping Works
Al Kaheel Civil & Landscaping Works LLC
Al Kaheel Civil & Landscaping Works LLC is one of the subsidiaries of SUPERJET GROUP. It was incorporated in 1999. We are one of the leading MEP contracting, Construction and Cleaning services providers. With an outstanding reputation, we strive to deliver quality services to our Clients in Middle East Region.